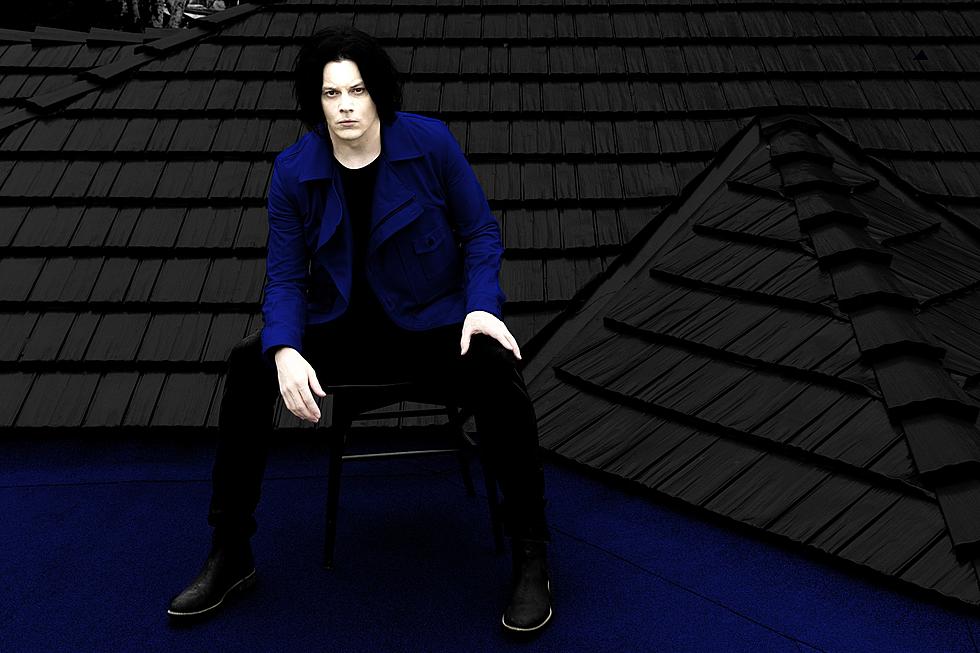 Jack White Unveils 'Over and Over and Over' Song, Plus News on Hawthorne Heights, Nekrogoblikon + More
David James Swanson
In addition to the big stories we covered today, Wire-to-Wire provides you with some of the other key rock and metal news items from March 1, 2018:
- Jack White rocks it up a bit with an operatic backing on his new song "Over and Over and Over." Take a listen to the track here and look for the song on his Boarding House Reach album, due March 23.
- Hawthorne Heights have revealed that their next studio album will be titled Bad Frequencies. The band has served up the new song "Pink Hearts" that you can listen to here. The album is due April 27 and you can check out the artwork and get pre-order info here.
- Nekrogoblikon have targeted April 13 for the release of their Welcome to Bonkers album. Ahead of the release, the band has issued the blistering new track "The Skin Thief," which you can check out here. The band is hitting the road in support of the Jason Suecof-produced disc, sharing stages with Rings of Saturn, Allegaeon, Lorna Shore, Entheos and Gloom. Dates run through the month of March and can be seen here.
- Orange Goblin have announced their next album will be titled The Wolf Bites Back. The band's ninth studio album will be released by Candelight / Spinefarm Records in June. Motorhead's Phil Campbell will make a guest turn on the album, lending some guitar solos. Learn more about the disc here.
- Kobra and the Lotus have issued a new lyric video for their song "Losing My Humanity." Turn it up and rock it out right here. The song appears on their Prevail II disc, due April 27.
- Something wicked this way roams ... and it's in the new lyric video for Belphegor's song "The Devil's Son." Watch the clip here and look for the song on the Totenritual album.
- Get that double-kick cranking and check out Shattered Sun's new video for "Blame." The clip can be seen here. The song is featured on The Evolution of Anger album. Catch the band on tour with Act of Defiance.
- Enjoy a Dokken classic performed in modern day. The band has issued a live video for "In My Dreams" taken from Return to the East Live set. Watch here.
- Spock's Beard will release their 13th studio album, Noise Floor, on May 25. See the artwork and get the track listing as well as comments on the upcoming effort here.