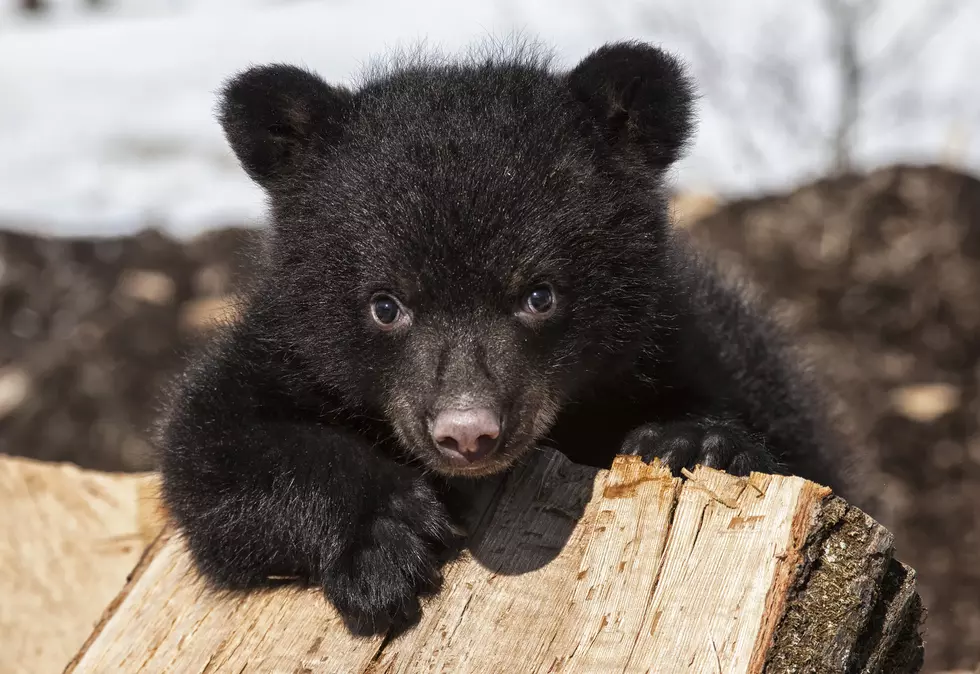 Black Bear Sighted in Upper Miller Creek Neighborhood
Credit: Lynn_Bystrom, Getty Stock/Thinkstock
This reporter and his wife were driving up St. Francis Drive and headed to the intersection of St. Thomas Drive in the Upper Miller Creek area at approximately 3:00 p.m. on Sunday when we spotted a small black bear run across the road and into a large yard belonging to one of our neighbors.
As we pulled off the road and called 9-1-1, the bear was running as fast as it could across the large lawn.
A large family group accompanied by a good-sized dog also spotted the bear which fled the yard until it was out of sight.
There are numerous homes in the area and many have large gardens and apple trees.
Since the bear was not acting in a threatening manner and was obviously attempting to get away from the people in the area as quickly as possible, 9-1-1 advised us to make a report on Missoula Bears dot org, which we did.
According to Montana Fish, Wildlife and Parks Bear specialist Jamie Jonkel, who spoke to KGVO News recently about such encounters, bears are having a very hard time finding enough food to prepare for their winter hibernation.
'Jonkel adopted a very serious tone when discussing the problem of bears in western Montana at this time, as the entire area is experiencing a 'food failure'.
"Right now we indeed have a food failure going on," he said. "We have black bears and grizzly bears everywhere all over Region Two even up in the Kalispell and the Bozeman area. As a result, we've got a lot of bears that are behaving a little unusually. Either they're ignoring us totally, or they're trying to get our apples. They're trying to get our hawthorn berries in the backyard and if you've got garbage out there they'll be trying to get your garbage."
Jonkel said the bears especially are desperately hungry as they prepare for hibernation.
"Now this year it's so important from here on out that everyone has all their attractions locked up, but they also have to be a little patient because the bears are desperate," he said. "So, if you've got a crab apple tree and you live anywhere near a mountain or creek, then you're going to have bears in your yard. This is a bad year for the bears. So call us with information but also be patient and realize that they're hurting and they're doing things a little different this year."
If you sight a bear in a residential area, make a report at Missoula Bears dot org, or if the bear or any predator is acting in a threatening manner, call 9-1-1.
RANKED: Here are the most popular national parks
To determine the most popular national parks in the United States, 
Stacker
 compiled data from the 
National Park Service
 on the number of recreational visits each site had in 2020. Keep reading to discover the 50 most popular national parks in the United States, in reverse order from #50 to #1. And be sure to check with individuals parks before you visit to find out about ongoing, pandemic-related safety precautions at 
www.nps.gov/coronavirus
.
Get to Know Missoula A to Z
All about Missoula, Montana.