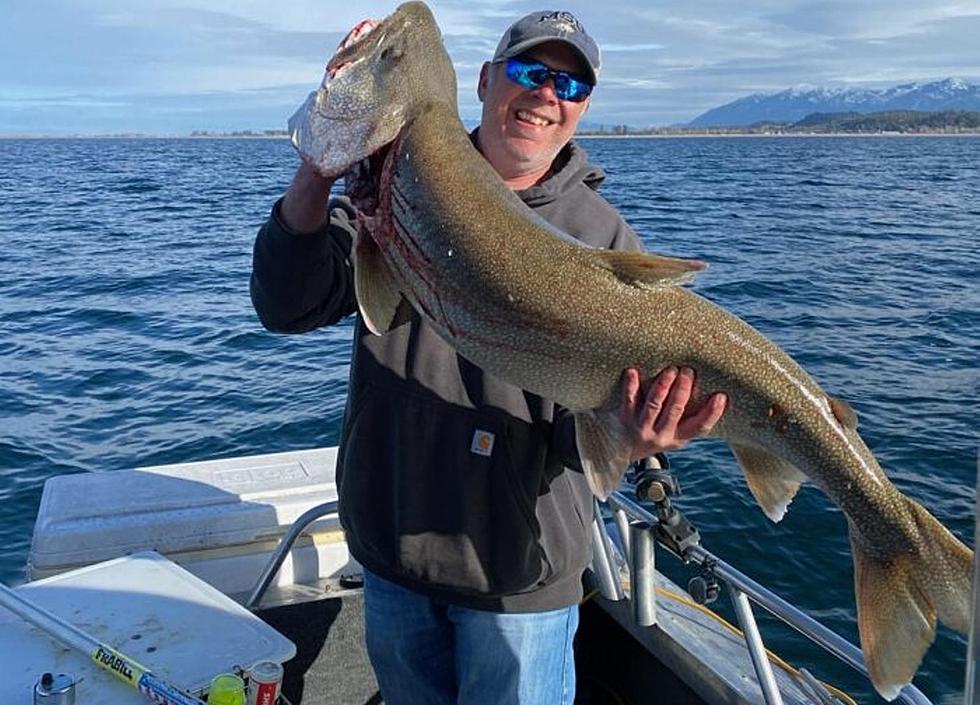 Get Hooked! Another $10,000 Fish Swims in Montana's Flathead Lake
Image courtesy of montanaoutdoor.com
It is one of the many highlights and part of the excitement during two yearly fishing tournaments. And yes, it does happen!
The 2023 Fall Mack Days lake trout fishing tournament is now underway through November 12 on Flathead Lake There are many ways to win including one tagged lake trout that's worth $10,000 if it is caught. Don't think it can happen? Let's take you back to 2021 and revisit the celebration with Terry Krogstad and Julie Perkins.
This is truly one of Montana's more unique fishing tournaments, in part because it is spread out over approximately 8 weeks. But also because there are no entry fees and anglers can enter right up to the last day and fish as few or as many days as they want.
Thousands of fish are caught during Fall Mack Days. Besides total number of fish caught by individual anglers during the event, there are a number of other ways to win parts of the $200,000 in cash and prizes awarded by the Confederated Salish and Kootenai Tribes.
The tournament features a number of "tagged" fish. Cindy Benson, Mack Days tournament director, explained that select lake trout have their adipose fin clipped and a tag that can be scanned is also inserted in the jaw. If anglers know what they're looking for, they can easily detect a clipped fin, and turn them in for instant cash prizes starting at $100. Of course, they don't know the exact amount until they turn them in.
And yes, one of those tagged fish that is planted for the tourney is worth $10,000. And there are plenty of other big-money tagged fish as well. That includes three $5,000, five $1,000 and over 9,000 $500 to $100 tagged fish.
You can get more information and register here. As the tourney directors like to say, "It only takes one fish to win." Good luck and watch for those clipped fins!
LOOK: Best public high schools in Montana
11 Montana Bumper Stickers You'll Want to Put on Your Car