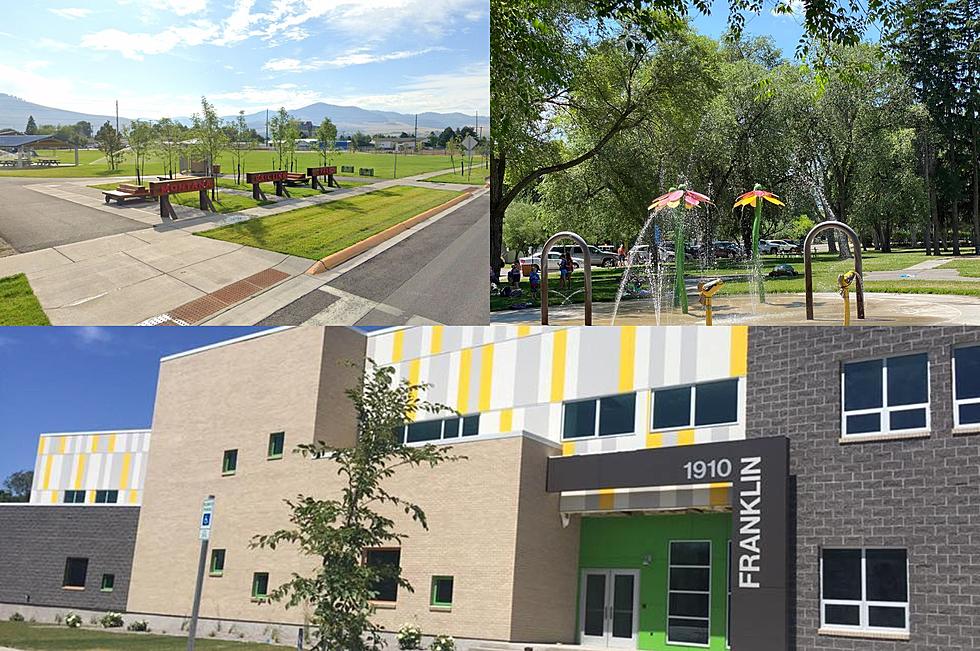 Getting To Know Missoula's Neighborhoods: Franklin to the Fort
Credit: Canva/ Google Maps/Chris Wolfe/Franklin School via Facebook
Taking a look at Missoula's neighborhoods, and what makes them tick, has been informational and maybe interesting for some people. Maybe for people who have lived here for a long time. For example there are some neighborhoods that people have known by different names than by their official designation. The Two Rivers neighborhood, isn't called that. For most people it is considered to be the "Fort Missoula" or "Target Range" neighborhoods.
In this series, we'll take a look at information from the City of Missoula's Neighborhood Profiles for each of Missoula's Neighborhoods, with all data cited below coming from the Neighborhood Profile. In this article, we'll look at the Franklin to the Fort neighborhood.
Where is the Franklin to the Fort Neighborhood?
The Franklin to the Fort Neighborhood is bordered by Reserve Street on the west, South 3rd street to the north, Russell Street and the old railroad tracks, that are no longer in service, to the east.
Who Lives in the Franklin to the Fort Neighborhood?
The Franklin to the Fort neighborhood has grown more than the Missoula average from 2010-2022. Missoula's average growth was 10%, this neighborhood saw a 12% growth. The biggest age demographic in this neighborhood is 25-34 years old. It is also very close to the median age of the city. Missoula's median age is 33.8 years old and the Franklin to the Fort median age is 33.3 years old.
What is Housing Like in the Franklin to the Fort Neighborhood?
More houses were built in this neighborhood between 2001 and 2010 than any other 10 year span since before 1900. The Franklin to the Fort neighborhood has more renters at 58% than the city average of 53%, and fewer home owners at 42% than the city average of 47%. The homes in this neighborhood are more affordable than homes in other neighborhoods. The median home sales price in 2022 was $413,000 that is over $100,000 less than the Missoula median home sales price of $519,000. While home sales were lower, the median gross rent is higher at $960 than the Missoula median gross rent of $895.
Key Feature of the Franklin to the Fort Neighborhood: Franklin School
Franklin Elementary School is located in this neighborhood. The original school was built in 1904. It has since been rebuilt and opened the new facilities in 2017, making it one of the more modern schools in Missoula. The neighborhood also includes the Montana Rail Link Park which is home to one of the few dog parks available in Missoula and Franklin Park which is a busy park in the summer with it's splash deck.
21 More Missoula Businesses That We Would Like To Return
We wrote about
24 Missoula businesses
that you all said you missed. We thought of 21 more that we think should be brought back.
Gallery Credit: Chris Wolfe