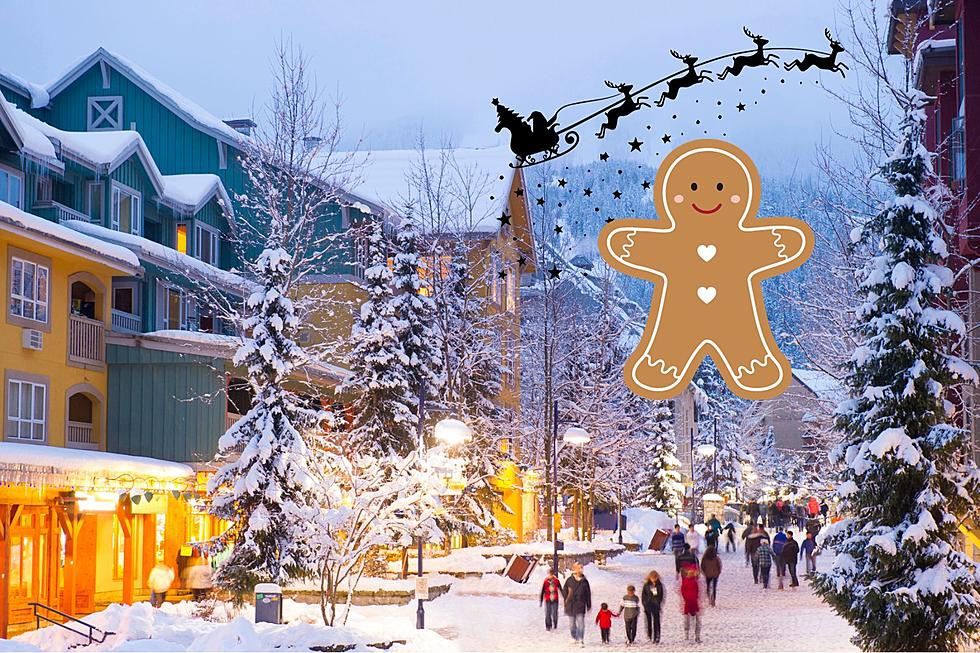 USA Today Picks This Montana Christmas Creation As Top Ten. Vote!
Canva
Have you ever had that one neighbor that goes all "Clark Griswold" with the decorations during Christmas? Well, buddy you haven't seen anything yet.
Just a 6-hour stone's throw across the state (given the road conditions) in Billings stands one of the most impressive holiday villages in America. The Holiday Nights at Zoo Montana.
Exactly how impressive are we talking?
The website boasts that Zoo Montana has over 10 million lights. Let that sink in. We barely have a million residents in the whole state. On top of this Christmas Village spotlight you could probably see from space, they also have sleigh rides, amazing large-scale displays, Santa Claus, smores, and tons more! This full-on mini Christmas town is so impressive they have made it into the top 10 spot on USA Today. Each year the show picks their favorite from around the country. Currently at the time of my vote today, they are in 6th place.
I can't even begin to tell you how awesome this wonderland really is. Just taking a tour through their official site will give you an idea of the massive scale of work and talent that came together for all of this. "Zoo Montana" will be opening to the public soon, and we've got all the details.
They are located in Billings at 2701 Gabel Road. The display will be open starting on November 24th and goes through December 24th. Gates will open at 5 pm and lights out at 9 pm. The place is massive offering photos with Santa, sleigh rides, large, life-like displays, food, drinks, and so much more.
Even if you can't make it over to the big city for this holiday extravaganza, you should still take time to vote. So much time and hard work have obviously gone into this creation.
10 Best Steakhouses in Montana
If you live in Montana, you have to love a good steak dinner now and then. Luckily, here in Montana, we have steakhouses that spread far and wide throughout the state. If you are traveling through Montana or vacationing around the state, give one of these places a try.
Gallery Credit: Will Gordon