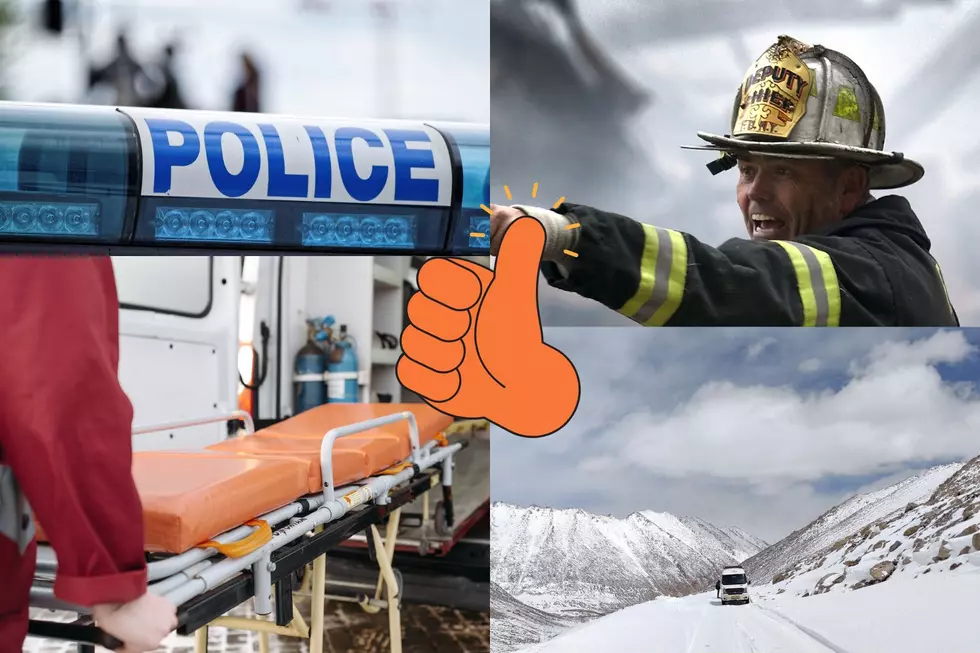 Dear Montana Officers, First Responders, Plow Drivers: Thank You
Canva
Winter is here in Montana, and our first responders, police officers, and snow plow drivers are busier than ever it seems. They deserve a big high five and a well-deserved thank you.
In the last few days, the entire state has seen a good amount of snow, and it doesn't seem to be slowing down. In Missoula alone, we had back-to-back days of heavy snowfall. Now, while that might be great for the local ski mountains, it's bad for our roads, out-of-state drivers, and new drivers.
The accident/incident numbers have been off the charts statewide. On Tuesday, November 8th, and into Wednesday, November 9th, it was reported 244 crashes in 30 hours across the state. That's over 7 crashes an hour!
Locally in Missoula, our Highway Patrol handled over 30 crashes in 8 hours due to the heavy snow and ice. 
We reported back a few months ago via the Farmers Almanac that this Montana winter was predicted to be pretty brutal, and so far they weren't wrong, and it seems it's only going to get worse.
I can't even begin to imagine the stress our police officers, first responders, and plow drivers are going through and have gone through these past few days. It seems that even if we doubled the workforce of all the areas we still wouldn't have enough to handle all of these incidents.
I personally want to thank each and every one of them for their dedication to our state and city. The long hours you are all putting in for an incredibly stressful job means a lot to all of us. We know you are spending time away from your families so we can get home safely to ours.
Saying a simple thank you isn't enough though. In my opinion, the best way to thank them is to drive safely. Accidents happen, but there are steps you can and should take to avoid them to cut these numbers down. Slow down! We can't stress that enough. Give yourself plenty of room between yourself and the car in front of you. Check the road conditions, and stay home if it's emergency travel only.
I have many friends that are police officers, firefighters, and even city plow drivers. I have sent them all a text thanking them. If you know any personally, you should too. Little gestures like that can mean a lot. If you would like to drop off some gift cards from local coffee shops, coffee, packaged goods, etc I'm sure they would love that as well.  Please no home-baked goods, however.
To all our hard-working officers, first responders, and plow drivers thank you. Please stay safe.
Montana's Top 10 Record-Setting Wild Weather Events
Montana is named Big Sky Country for several reasons, not only grandiose Sunsets but impressive weather events as well! Ask any Montana resident who has scoffed at the idea of tossing a blanket or snow shovel in the trunk of the car " just in case". Here is a list of Montana's Top 10 Record-Setting Wild Weather Events