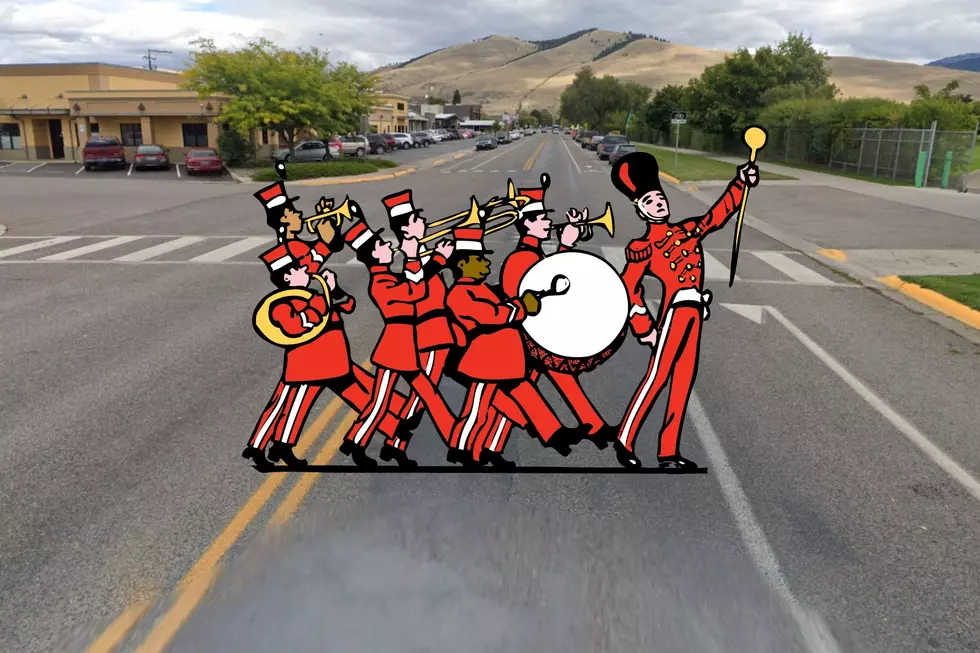 Griz Homecoming Parade Route Revealed
Credit: Google Maps / Canva
As University of Montana Griz Alumni Association and fans plan for the annual Homecoming game on Saturday September 24th, a familiar tradition returns: The Griz Homecoming Parade. It's been two years since we got to see the floats, the fanfare and the fans line up in Missoula to celebrate our Zootown team. However, this year's parade will be different from years past.
RELATED: UM Homecoming Parade Is Back: What To Know
Traditionally, the Homecoming Parade traced S Higgins Ave across the Higgins St Bridge (it will be known as Beartrack Bridge upon completion of the project) and continued up into downtown Missoula. Since the bridge is still under construction and likely won't be finished until the end of October, the university and Griz Alumni Association had to opt for a different route this year.
RELATED: Progress Update On The Higgins Ave Bridge Project 
The Parade Route For 2022
The Homecoming Parade will begin at the Missoula County Fairgrounds on September 24th, where staging will take place; vehicles and participants will get set and line up. The staging area will be south of the fairgrounds close to where the parking area is on Russell St. The parade will begin at 10am and follow South Ave east, passing Sentinel High School.
The judges for the parade floats will be at Drum Coffee just west of Queen St, and the parade will continue along South St to S Higgins Ave (familiar territory for the parade) and then floats will begin tapering off around Ronald Ave. Alumni Association Director LeAnn Meyer:
The parade will go through the Higgins intersection by South Campus, and it will continue on but they'll begin to peel off starting at Ronald Ave some of the floats will begin to peel off to help with crowd control just because of the way it gets so backed up. But the front of the parade will continue on and go down Arthur [Ave] towards campus to close out. So really, the bulk of where everyone would see the parade is along South Ave.
Notes For Spectators
Meyer suggested that your best bet to see all of the parade floats this year will be along the parade route before Higgins Ave. This will ensure that you see all the floats and parade participants before they begin to disperse.
For more on the Griz Homecoming Parade please see UM's official press release HERE, which contains Pep Rally and Homecoming Game info.
GO GRIZ!
LOOKING BACK: Photos of Missoula and How It's Changed
Check out these photos of how Missoula has changed over the past decade.