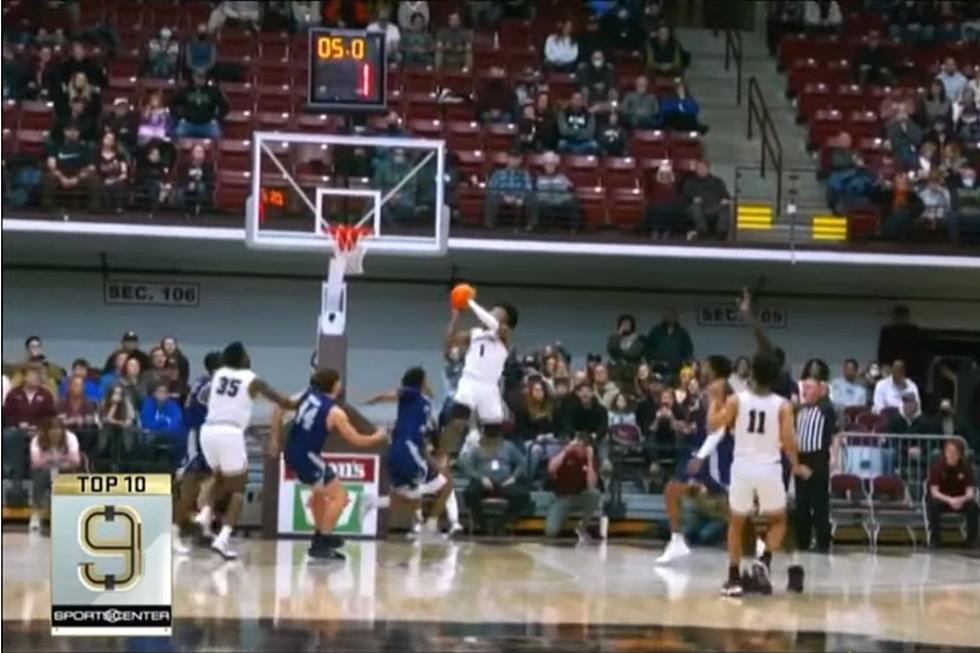 Game-Winner of Griz Basketball Game on SportsCenter Top Ten List
Photo: Living in the Past via YouTube
I did it when I was growing up and playing sports. I'm pretty sure every kid did. I'm talking about playing in the backyard at home and using your imagination to put yourself in those heroic situations. I was always going through the scenarios of two outs in the bottom of the 9th and it all coming down to one pitch, the pressure of making the last penalty kick to win the soccer game, and the chance to beat the clock and get the game-winning shot off on the basketball court. We had one of those moments happen during the Griz basketball game over the weekend and it even found its way to ESPN for the SportsCenter Top Ten.
I guess we'll settle for highlights on ESPN
I know, we're all still a little salty toward ESPN after they gave us the cold shoulder and didn't bring their College GameDay broadcast to Missoula for the Brawl of the Wild in November. And for a while, it really did look like it was going to happen. Even though that dream didn't come to be, we did see the Griz get a little bit of air time on ESPN this week.
Did you see the Griz on SportsCenter?
If you missed the end of the Griz game against Weber State on New Year's Day, it was a fantastic finish to a basketball game. It goes back to that type of play that every kid practices on their beat-up hoop in the driveway. The game was tied at 72 with under 10 seconds to go when Lonnell Martin Jr. caught a pass and got a shot off while still in the air. He made the shot, the Griz went up 74-72 with about 3 seconds left, and they would win by that score after a missed shot by Weber State to end it.
What a way to win the game!
ESPN had the play at #9 on their Top Ten for the night and you can see it in the video above. I would also throw it out there that the mascot with the backward, over-the-head, no-look, half-court shot could have easily been bumped up a few spots on the list. Nice!
The Griz are playing some good basketball. Check out a game at the Adams Center so you don't miss the next SportsCenter Top Ten moment!
10 Fun Things to Do This Month in Missoula
Now that the holidays are behind us, here are some fun events to look forward to in January of 2022 in Missoula!
Six Winter Things Every Montanan Should Know
If you live in Montana, you need to be prepared to survive during the winter. Here's six things every Montanan should know.
LOOKING BACK: Photos of Missoula and How It's Changed
Check out these photos of how Missoula has changed over the past decade.