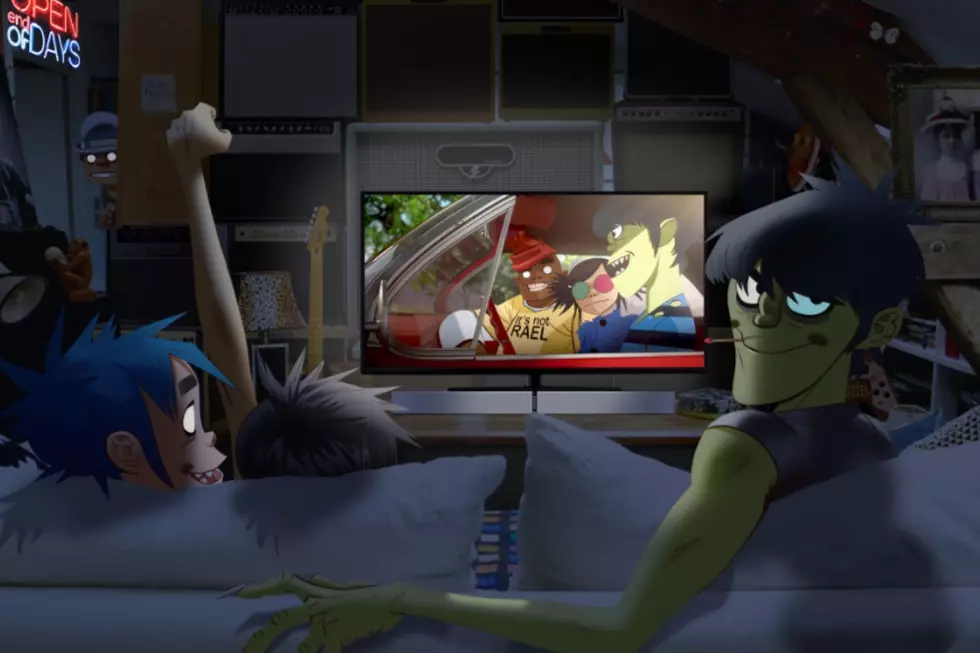 Gorillaz Team Up with Sonos to Build Virtual World Around New 'Humanz' LP
Sonos
Gorillaz have long made a habit of blurring the line between real life and pop artifice while embracing emerging technology, and they're continuing that tradition with the promotional campaign for their upcoming Humanz LP.
The group has teamed up with Sonos to offer fans a chance to "enter the surreal world" they've imagined around the album — specifically through an immersive experience they've dubbed Gorillaz Spirit Houses. Powered using Sonos' new Playbase soundbar, the live Spirit House installations seek to transport visitors with "exclusive music and visuals through ... projection mapping technology."
"Come and bathe in high-tech sound," says bassist and songwriter Murdoc Niccals in a press release announcing the project. "Feast on unearthly visuals, and let the experience take you on the ultimate trip."
The Spirit House concept, teased in the video for the Humanz single "Saturnz Barz," offered Sonos an opportunity to show off its latest speaker system in a thoroughly unique way. "Gorillaz have always been inspiring artists who ignore the limitations of any medium or format," added Sonos VP Dmitri Siegel. "The launch of their first album in seven years is such a big moment for Gorillaz fans and we're excited to invite people all over the world to experience it using Sonos."
Spirit House installations are currently scheduled to visit three cities around the globe. New York will premiere the experience from April 21-23, followed by Berlin, where it'll open on April 28 (Humanz' release date) and run through April 30. A final exhibition is scheduled for Amsterdam on May 6. Attendance is free, but to get in, you'll first need to RSVP via the Sonos website.
Gorillaz Albums Ranked in Order of Awesomeness