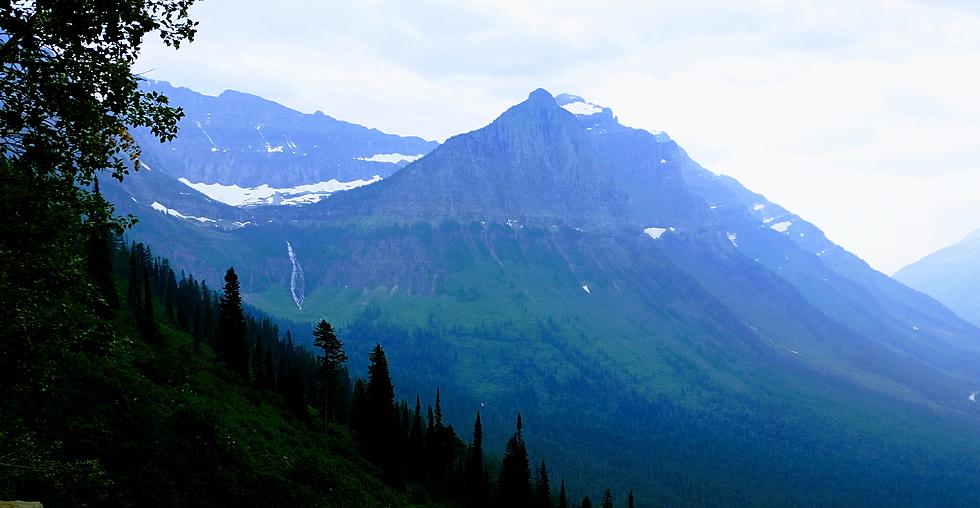 Glacier Park's Going-to-the-Sun Road is Closed
Photo by Angel
A couple of avalanches has closed the famous Going-to-the-Sun Road at Glacier Park. Officials declared it closed to bikers and hikers after Thursday's warm weather loosened up snow and caused two avalanches last night (5/13). The road is closed to vehicles at Avalanche Creek until the road opens to Logan Pass for the season.
NBC Montana is reporting that three bikers from Big Fork ran into trouble when they came across an avalanche and had to turn back. That's when they rode up on a second avalanche in action, with one female biking ahead of the other two, ahead of the slide, and yelling for them to stop. They were then separated by the avalanche but the female was able to bike to safety and call for help. The two adult bikers were rescued at about 9:30 last night and were not injured, although they had to leave their bikes behind.
If you're planning to visit GNP, park officials would like to remind the public: "Visitors are encouraged to start and finish their trip before the warmest part of the day. Do not stop under gullies or snowfields and turn around if there is a rapid increase in temperature."
You may have seen that Glacier NP is on a ticketing system this year, and at last check (5/14) they were still requiring masks. The park celebrated their 111th birthday on Tuesday, sharing that President William Taft signed the bill establishing Glacier National Park in 1910. They also posted: "We gratefully acknowledge the native peoples on whose ancestral homelands we gather, as well as the diverse and vibrant native communities who make their home here today."
LOOK: What are the odds that these 50 totally random events will happen to you?
Stacker
took the guesswork out of 50 random events to determine just how likely they are to actually happen. They sourced their information from government statistics, scientific articles, and other primary documents. Keep reading to find out why expectant parents shouldn't count on due dates -- and why you should be more worried about dying on your birthday than living to 100 years old.