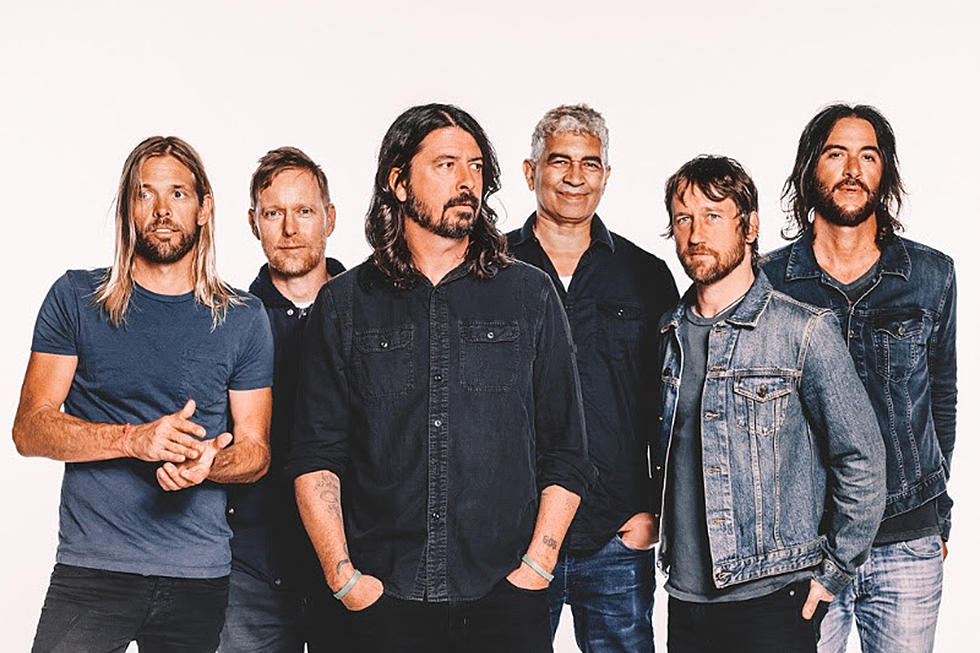 Foo Fighters to Rock 'Saturday Night Live' in December, Plus News on Speak the Truth…, Mudhoney + More
Photo by Brantley Guttierez
In addition to the big stories we covered today, Wire-to-Wire provides you with some of the other key rock and metal news items from Nov. 28, 2017:
- Foo Fighters will be the musical guest on the Dec. 16 episode of Saturday Night Live. Kevin Hart will be the host for the final original episode of the season.
- Seattle vets Mudhoney are on their way back with a new live album. The disc, titled LiE, is due Jan. 19 via SubPop and you can hear their performance of "Judgment, Rage, Retribution and Thyme" here. Pre-orders can be placed here.
- Eyes Set to Kill have reached a breaking point, or at least their new video provides a visual representation of that. Watch the new video for "Break" right here.
- Anti-Flag have issued the new Jake Stark-directed video for "Digital Blackout," which includes a spoken essay from a former intelligence analyst for the U.S. Air Force. The band says of the song, "Lyrically, 'Digital Blackout' is about a modern issue - the specific PTSD that drone operators and drone specialists come back from war with is unprecedented. It's a modern phenomenon, a by-product of systematically ramping up drone warfare from Bush to Obama to now Trump. It's not clean and quick and clinical. It's war. And it's victims are endless." Watch the clip here.
- We Came as Romans recently issued a new live video for their song "Wasted Age." Watch the clip, which was taken from a performance at the Palladium in Worcester, Mass., just last month, at this location.
- Blue Stahli has covered the Billy Idol classic "Rebel Yell," giving it a cinematic makeover. Take a listen to the song here and it can be purchased via the platform of your choosing here.