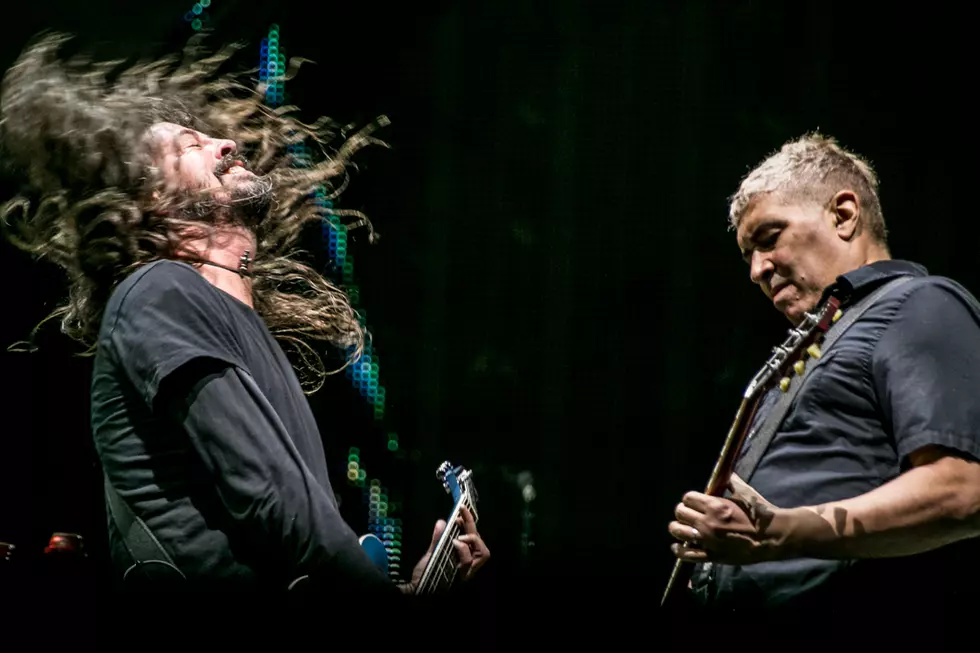 Foo Fighters Cover Arcade Fire, Dead Kennedys on Surprise '01070725' EP
Kathy Flynn, WickedGoddessPhotography.com
The Foo Fighters may be between albums, but they are never too far from the spotlight. While there's been no talk of a timeline for their next album, they've been keeping fans satiated with the occasional surprise EP during their time away, and the latest, titled 01070725 has just arrived.
The five track set includes a pair of cover songs, with the band tackling Arcade Fire's "Keep the Car Running" live at BBC Radio 1's Six Weeks of Summer and a performance of the Dead Kennedys' "Holiday in Cambodia" at the 2007 MTV Music Awards.
The EP also includes the slow moving opening ballad "If Ever," the similarly somber demo version of "Come Alive" and the decidedly more upbeat and catchy track "Seda." You can hear the full EP via Spotify in the player below.
Back in August, drummer Taylor Hawkins stated that Dave Grohl had been working on " a lot of demos" and that he envisioned the band starting to work on new music shortly. "It's a long process," the drummer told Rock Sound. "We do a lot of demoing and stuff. But I think that we'll have...I'm hoping...I think we'll have a new record by next year. We should."
Foo Fighters will play at Rock in Rio tomorrow (Sept. 28) and have a handful of dates in the U.S. and South America remaining for the year. See their schedule here.
Foo Fighters, 01070725 EP
Foo Fighters Albums Ranked