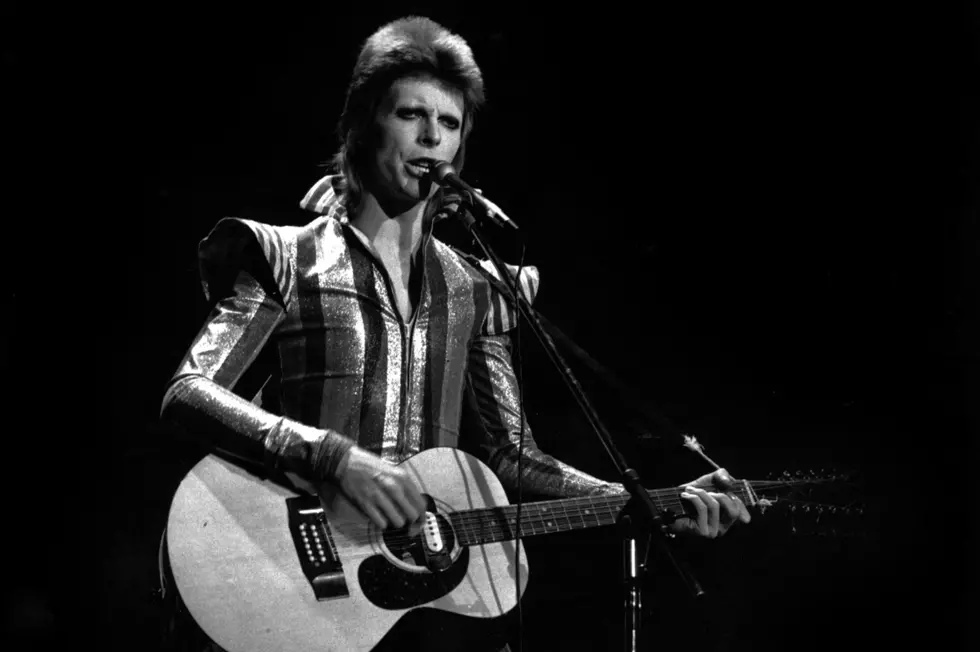 First Official David Bowie Movie Could Premiere Next Month
Getty Images
The first David Bowie movie to be officially sanctioned by his estate could premiere at the Cannes Film Festival next month.
Variety reported that Moonage Daydream – first revealed last year – would be streamed on HBO in early 2023 after writer and director Brett Morgen completed work five years after he started. No theatrical release information was announced.
Producers said Morgen – known for the Kurt Cobain movie Montage of Heck – had "unfiltered access to Bowie's personal archives and … unearthed hundreds of hours of never-before-seen 35mm and 16mm footage." He was "able to assemble the performances from these original camera masters. Accordingly, all of the performances presented in the film will appear for the first time."
Created in collaboration with longtime Bowie producer Tony Visconti, Moonage Daydream includes 48 Bowie songs, delivered in a manner that is "neither documentary nor biography, but an immersive cinematic experience." Morgen's aim was "to create an artful and life-affirming film that takes the audience on a journey through Bowie's creative life," providing viewers with "unrestricted access to Bowie's personal archives."
The movie was further described as a "cinematic odyssey that explores Bowie's creative, musical and spiritual journey. Told through sublime, kaleidoscopic, never-before-seen footage, performances and music, the film is guided by Bowie's narration."
Explaining the family's caution over approving such projects, Bowie's wife, Iman, said last year that "it's just so private … it's a family decision. It's always a no. We always ask each other, 'Would he do it?' He wouldn't. We want to honor his decision."
David Bowie Albums Ranked
David Bowie is not just rock's greatest chameleon; he's also one of music's most imaginative conceptual artists.