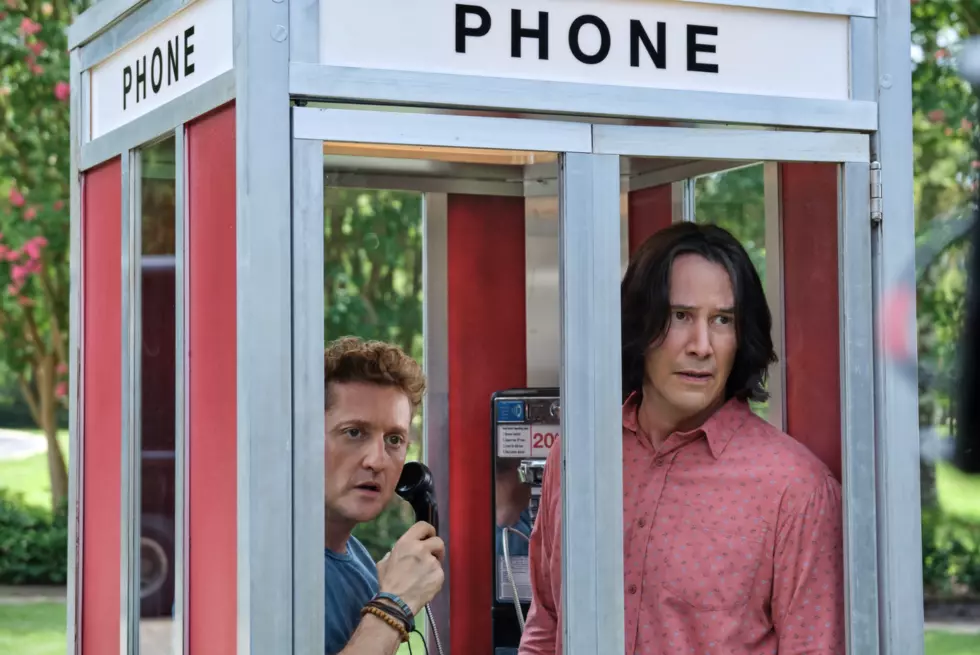 Here's Your First Look at 'Bill & Ted Face the Music'
Orion
The first images from Bill & Ted Face the Music have just been released. The official screen grabs reveal that Grim Reaper will once again appear in the third Bill & Ted film, being portrayed by William Sadler.
Keanu Reeves and Alex Winter have reprised their iconic slacker personas, Theodore Logan and William S. Preston Esq, for the 2020 film. It'll be the first time in 29 years that the duo of Bill and Ted will share the silver screen, following 1989's Bill & Ted's Excellent Adventure and 1991's Bill & Ted's Bogus Journey.
"Yet to fulfill their rock and roll destiny, the now middle-aged best friends set out on a new adventure, when a visitor from the future warns them that only their song can save life as we know it and bring harmony to the universe," the film's official synopsis reads. "Along the way, they will be helped by their families, old friends and a few music legends."
Rapper Kid Cudi will also appear in the highly anticipated film, as will the classic time-traveling phone booth from the original movies.
Earlier this year, Reeves and Winter announced the new sequel in a viral video filmed at the Hollywood Bowl.
Bill & Ted Face the Music will be released in theaters on Aug. 21, 2020. No official trailer has been unveiled just yet, but fans can expect an epic revival in the new decade.
25 Actors Who Transformed Into Real-life Rockstars for Movies