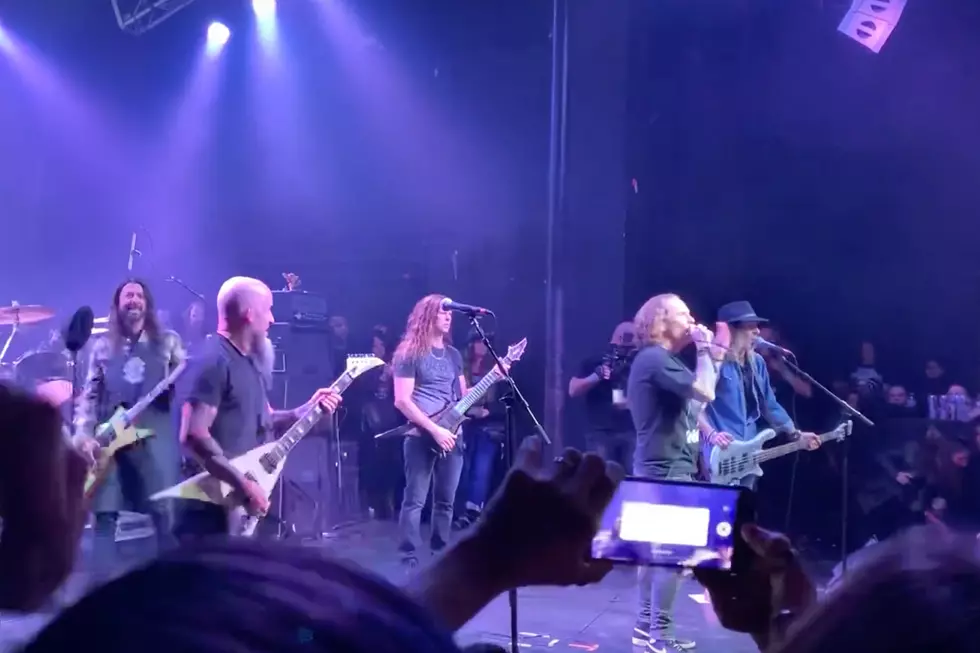 Corey Taylor, Dave Grohl + More Cover Pantera's 'Walk' at Dimebash 2019
YouTube: Metal Injection
"It was all about the jam," Brown recently told us about Dime's favorite approach to music. He added of the Dimebash event, "We've all known each other for years, all these musicians, and it's a really good time just hanging out." As can be seen in the Metal Injection-shot video below, it really does have a loose, hang out vibe as Taylor, Brown and others talk to the crowd, asking for requests before diving into "Walk."
The Dimebash tribute held Thursday night (Jan. 24) at the Observatory in Santa Ana, Calif. has been one of the highlights of NAMM week as musicians flock to check out the latest in gear.
The evening also featured a wide variety of top notch players, while Kill Devil Hill and Fireball Ministry played full sets to warm up the audience for the evening.
66 Best Hard Rock + Metal Guitarists of All-Time