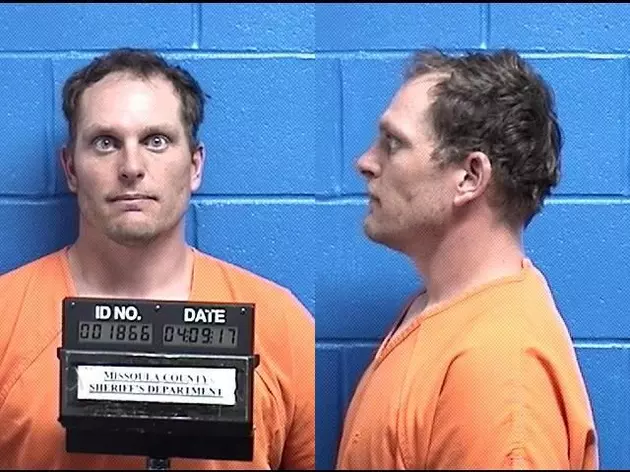 Construction Site Theft Spree of Tools and Two Motorcycles Results In $25,000 Bond For Missoula Man
Brian Buckreus
In what authorities are calling a 'construction site theft spree', a 35 year-old Missoula man has been charged with multiple counts of burglary, theft and criminal mischief.
Deputy Missoula County Attorney Amber Henning outlined the charges against Brian Buckreus to Judge Marie Anderson in Missoula Justice Court on Tuesday.
"We're recommending that bail be set at $25,000," Henning began. "This defendant has been charged with felony burglary, felony theft and misdemeanor criminal mischief for a home and construction site theft spree in which the defendant stole thousands of dollars in tools and two motorcycles."
Henning outlined Buckreus' extensive criminal history stretching from California to Montana.
"His last felony conviction was in 2013," she began. "Other criminal history includes 2001 disorderly conduct, 2002 criminal possession of drug paraphernalia, burglary, trespassing, and misdemeanor drug possession. 2003, felony theft, criminal mischief and disorderly conduct. 2004, burglary, DUI, obstructing, all out of California. Here in Montana, 2010, criminal possession of dangerous drugs, 2013, criminal endangerment which was later amended to negligent vehicular assault. 2016, felony distribution of dangerous drugs, For this grand scale of thefts the State believes warrants a bail of $25,000.
It was revealed during his court appearance via video from the Missoula County Jail that Buckreus was already on probation at the time of these charges.
Judge Anderson set bail at $25,000, and ordered Buckreus to appear in court again on April 25.