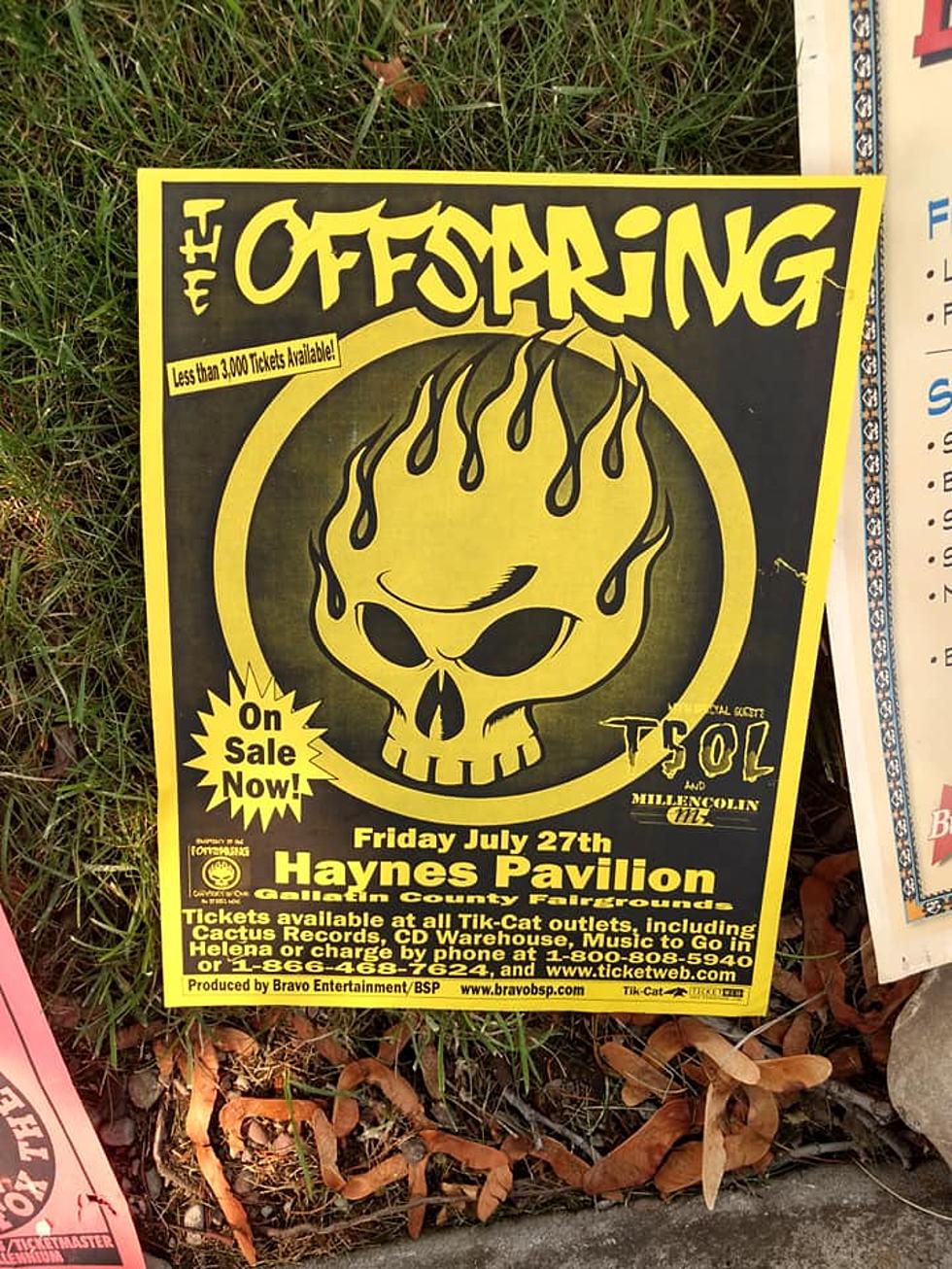 Check Out these Rad Concert Fliers Found in the Trash
Photo courtesy of Dawn M.
I saw something amazing in my scroll today and wanted to share with you. My friend Dawn randomly found a bunch of discarded concert fliers in a pile of trash in an alley. The fliers are not only in great shape, they clearly belonged to somebody with excellent taste in music. You've gotta wonder why they were thrown away, hopefully some rad person didn't pass away. Maybe a scorned lover who threw all of their partner's stuff in the trash out of anger? Side Note: did you know that's now illegal? Somebody I know threw their partner's stuff out on the lawn while the police were present and they explained you can't do that anymore, so she had to pick it all up and bring it back inside. Anyway, these posters....
When you look through these you wonder if they belong to somebody you know, because why wouldn't you be friends with a human who likes the Offspring, TSOL, The Cramps, Meat Puppets, Flotsam & Jetsam, Jello Biafra, Bad Religion, and Fishbone!!?? It looks like all of the fliers are from Missoula, Portland, and Seattle, check 'em out below.
Pac-Man Facts: 40 Easily Digestible Bits of Arcade-Game History
From his arcade-game fame to his own TV show and appearances on all kinds of collectibles, a look back at Pac-Man.