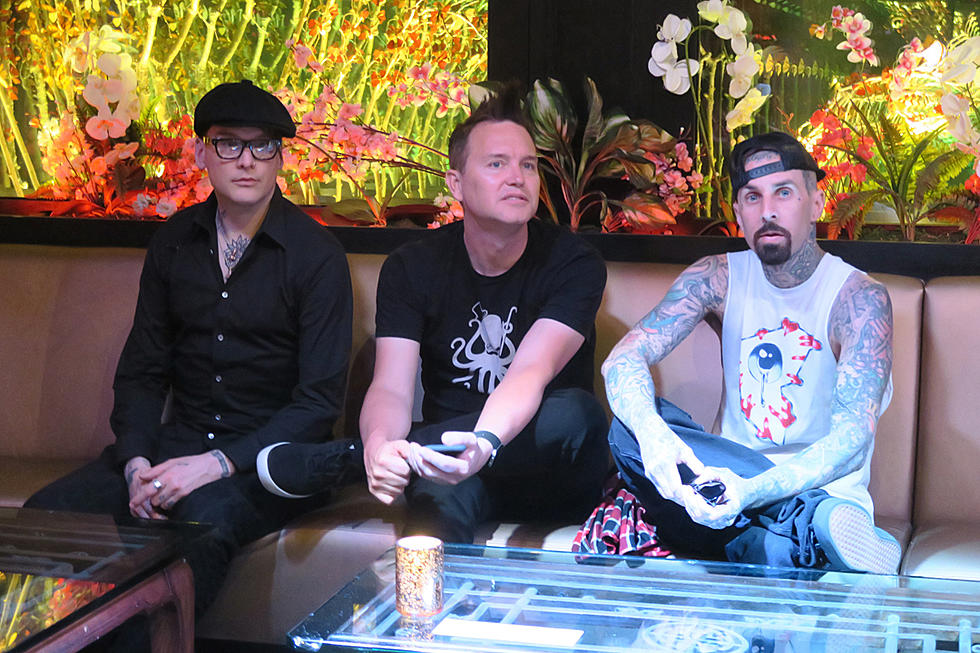 Blink-182, The Descendents + Lil Yachty Lead 2018 MusInk Festival
Chad Childers, Loudwire
It's time to think "ink" once again. The lineup for the 11th annual MusInk Festival has been revealed, with organizer Travis Barker's main band, Blink-182, set to return as one of the headliners.
This year's event will take place the weekend of March 16-18 at the OC Fair and Events Center in Costa Mesa, Calif., saluting the tattoo culture while also providing a stellar music lineup for those attending to check out. In addition to Blink, the other two headliners this year will be The Descendents and Lil Yachty.
"Every year we have more and more fun and this year I am excited to announce Blink-182, The Descendents, Lil Yachty, MGK and more. Super stoked for all the fans to come out for a great time of music, cars, and tattoos," says Barker.
Meanwhile, Blink-182 added their own statement, saying "We are excited to come back and play the festival that brought us together." It was back in 2015 that Blink-182 announced plans to headline MusInk with Alkaline Trio's Matt Skiba filling in for Tom DeLonge. While Skiba was initially just on board as a fill in, he's remained with Blink ever since recording an album and touring with the band.
The Descendents headline opening night on Friday, March 16 with the legendary Fear, Strung Out and the Adolescents giving fans an old school punk night. On Saturday, March 17, Blink-182 headline, playing alongside their pop-punk brethren Good Charlotte and The Interrupters. And a more rap-centric bill finishes out the weekend on Sunday, March 18 with Lil Yachty joined by Machine Gun Kelly, Wifisfuneral and the Fever 333.
As for the tattoo portion of the festival, those attending will have a chance to check out the tats of such artists as Jack Rudy, Robert Atkinson, Black Anchor Collective, Franco Vescovi, Baba, True Tattoo, Small Paul, Eddie Tana, Boog Star, Corey Miller, Britton McFetridge, Spotlight Tattoo, Bob Tyrrell, Big Gus, Elm St. Tattoo, Goethe, Gypsy Rose, Alex Strangler, Karen Costleigh and Christine Barnum, with many more to be announced.
Tickets for the 2018 MusInk Festival will go on sale this Friday (Jan. 26) at 10AM PT in 3-Day general admission and single-day general admission and VIP packages. For additional info and to purchase tickets, visit the MusInk website.