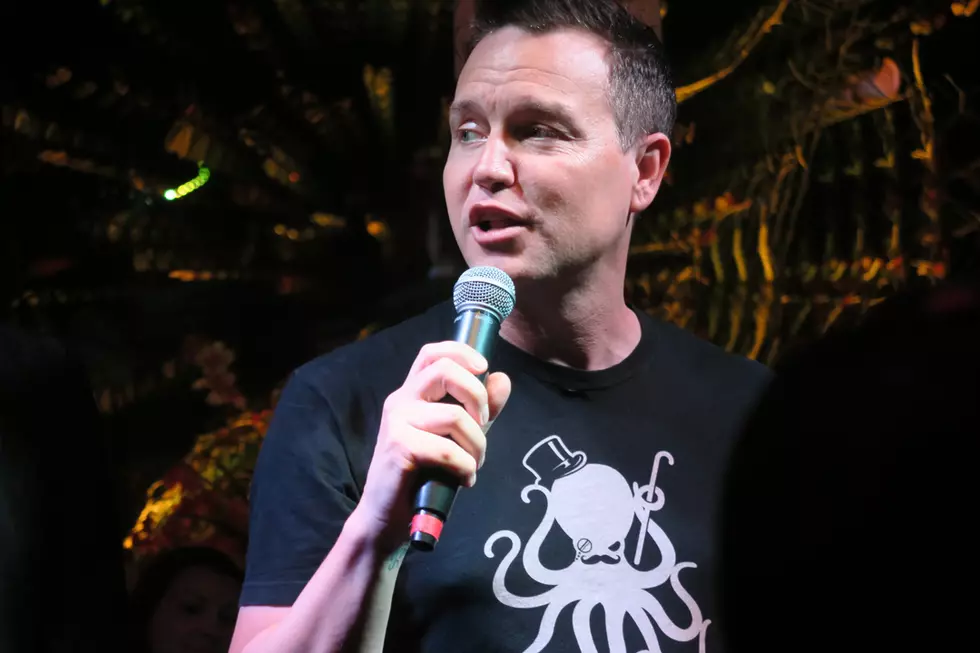 Blink-182's Mark Hoppus Once Advised U.S. Military How To Capture Saddam Hussein
Chad Childers, Loudwire
Blink-182's Mark Hoppus recently shared a bizarre, yet incredible story on Twitter. The bassist and vocalist opened up detailing his plan to capture the former President of Iraq Saddam Hussein while he was hiding from the U.S. military.
A follower on Twitter asked Hoppus to divulge "the least plausible story" about himself "that is true." Hoppus didn't hold back and tweeted back, "On an aircraft carrier in the Persian Gulf, I told a Navy Admiral on his way to meet with the Joint Chiefs of Staff my ideas on how to capture Saddam Hussein."
Hoppus then posted a note explaining his elaborate plan for catching the fugitive. At the time Hussein was in hiding but kept releasing videotaped messages to his followers. His idea was to have "trucks with big speakers drive around blasting time code just out of the frequency range of human hearing, but within the dynamic range of the video camera's microphone."
He explains, "When Saddam released a tape, he would inadvertently recorded the time code. Using the time code, you could go back and pinpoint a general radius from where the truck was. With that information, you start the search." Read the entire post below.
Hussein was eventually captured during an American military operation in December 2003. After being convicted of crimes against humanity, he was sentenced to death by hanging in December of 2006.
Blink 182 has scheduled some fall tour dates, check out the dates here.
Top 66 Hard Rock + Metal Bassists of All-Time