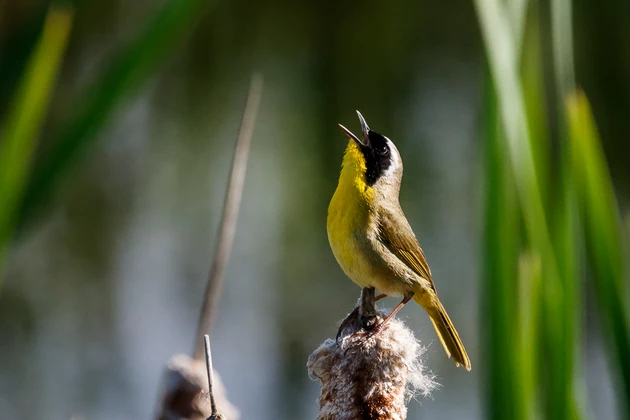 Bitterroot Birds Enjoy the Warmer Weather
A Common Yellowthroat singing in the sun. (Mike Daniels, Townsquare Media)
The songbirds are creating their version of an alarm clock on these spring mornings.
Throughout the day, you can easily see all types of birds in the Bitterroot as they start raising their families, getting food for the young'uns still in the nest.
And, swimming lessons are good, too.
The larger birds are around, too. They don't make much noise, though.
Get out and take a look. Of course, we always recommend the Lee Metcalf National Wildlife Refuge, but that's only one place you see the feathered population. And every Thursday morning during the 7:30 Bitterroot Morning newscasts on 1240 KLYQ, you can hear the Metcalf Wildlife Journal with Bob Danley.