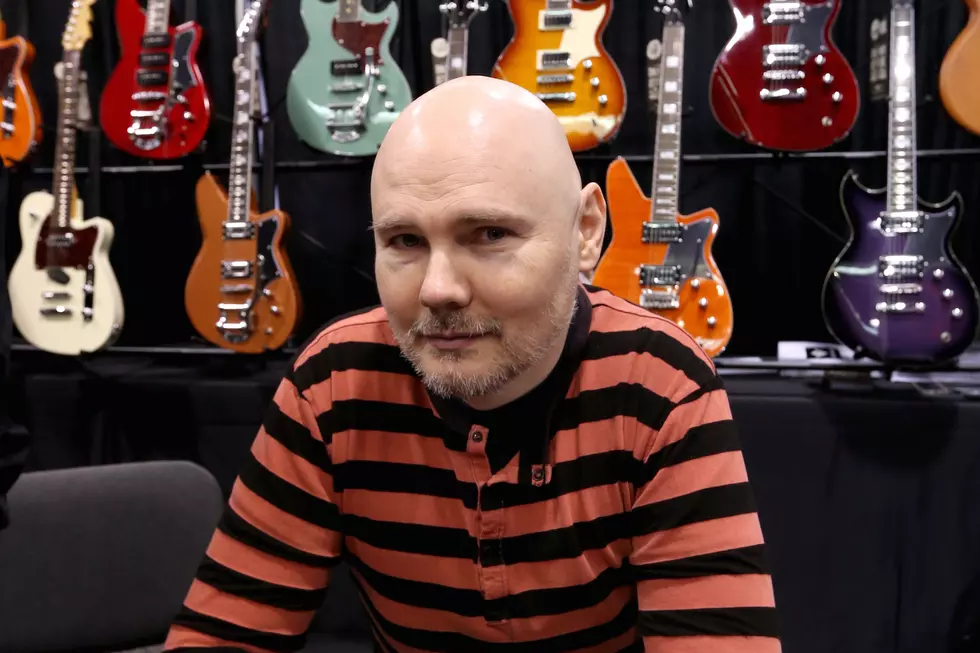 Billy Corgan Eyeing 2018 With Potential Double Album
Jesse Grant, Getty Images
As we near the beginning of 2018, all eyes will be on Billy Corgan. Rumors have intensified regarding a Smashing Pumpkins original lineup reunion and while the alt rock icon is playing his cards close to the vest on that front, we at least know we'll get new music from him in some capacity next year.
"The year to come looks exciting," Corgan initially teased in an Instagram post (seen below) where he's pictured holding his son Augustus Juppiter. In the spirit of the time of year, he added "I hope you take this time, the festive time of holidays, to rest and enjoy the beautiful blessings of life." A follow-up post revealed just why 2018 will be an exciting time for the rocker as he stated, "I just finished a few weeks recording in Nashville for the follow-up to Ogilala. So far (the new album) is more stark and tangled. Also looks like it will be a double (16 songs at least)."
Ogilala, which features the new singles "The Spaniards" and "Aeronaut," was released in October of this year and is Corgan's first solo record since 2005's TheFutureEmbrace and his second overall. The record also came with a surprise twist as the musician released Pillbox, a silent film that was set to the music of Ogilala. "I thought it was a different approach to listening to an album, to watch it in essence with a related, albeit non-linear, silent movie. Art is art. And together the two pieces create a work unto itself," he commented.
"The Spaniards" was named among Loudwire's 25 Best Hard Rock Songs of 2017 and to see where it ranks along with the rest of the list, head here.
Smashing Pumpkins Albums Ranked