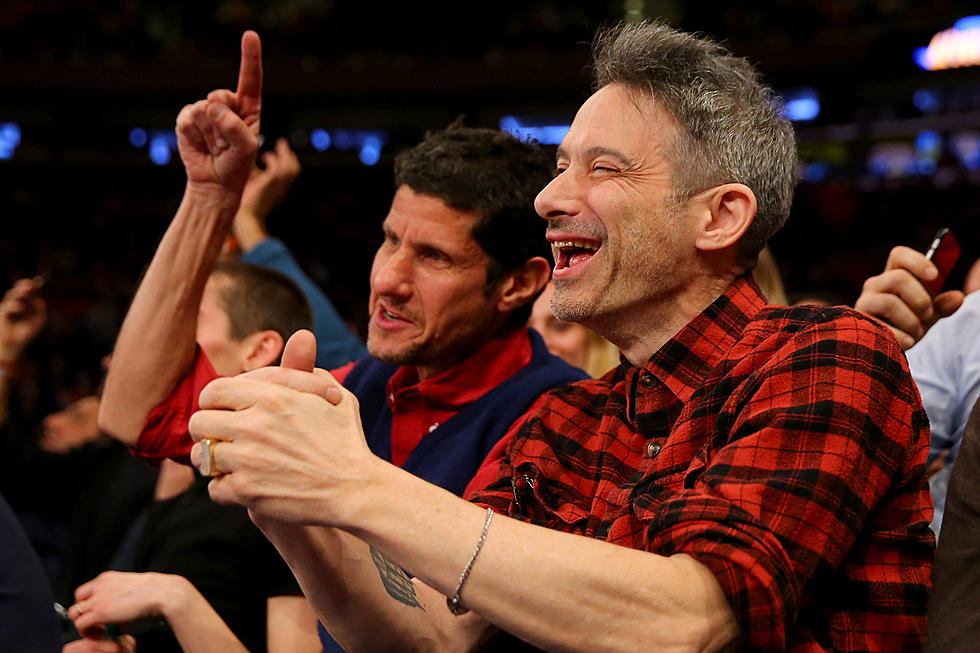 Beastie Boys to Film Book Tour Shows for Release
Elsa, Getty Images
If you missed them last fall and can't make it to New York or Philadelphia, Beastie Boys members Mike D and Ad-Rock have got you covered. Billboard reports that during their chat at South By Southwest, the musicians told the audience that they realized they missed an opportunity in Los Angeles and would be filming their upcoming book tour shows to promote the Beastie Boys Book.
Just last week, the group revealed that they would stage shows April 5 at Philadelphia's Tower Theater and April 5 and 8 at Brooklyn's Kings Theater where they'll discuss their massive memoir, which was released late last year.
"We wrote this book and instead of going to book stores and us readying chapters, which probably would've kind of sucked, we did these shows where we were onstage, coming together," said Mike D. "It was kinda like a production, and we forgot to film the things we did before," added Ad-Rock.
The pair chose director Spike Jonze to capture the upcoming dates, but at present the Beasties members have not revealed how the footage will be used or when it will be made available. Tickets for the new shows are on sale now.
The Beastie Boys Book, which features stories from Mike D. and Ad-Rock about their career and shows proper respect to late band member MCA (aka Adam Yauch), is currently available. The page-turner also includes a comic, a cookbook, a map of key Beastie Boys New York locations and some tributes amongst other surprises. It's available at this location.
25 Non-Heavy Acts Metalheads Dig