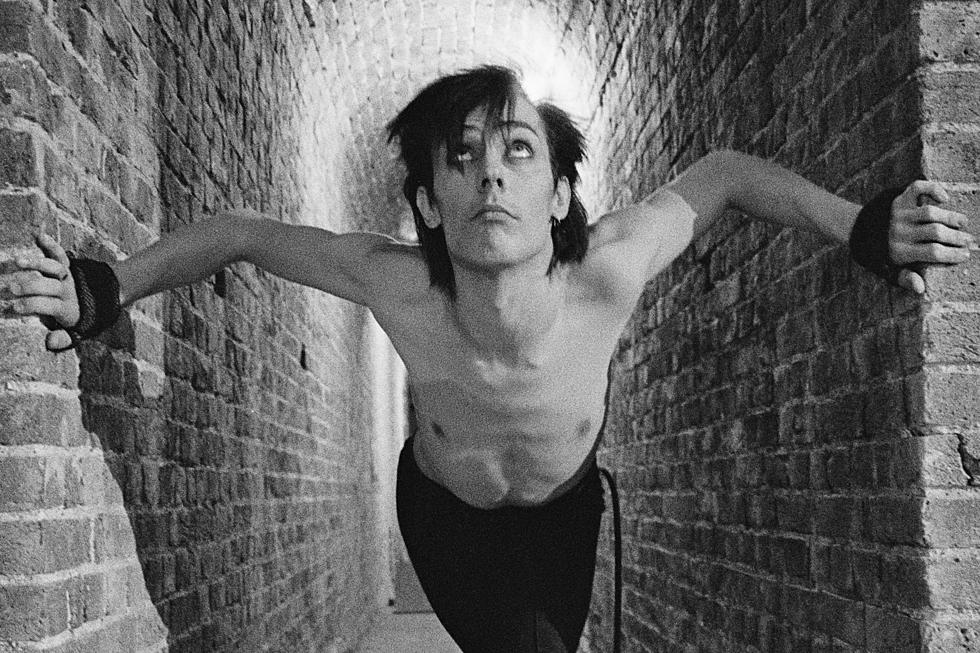 Bauhaus' Peter Murphy Suffers Heart Attack Amid NYC Residency [Update]
Fin Costello/Redferns, Getty Images
Update: Murphy has issued a statement on his recovery after his recent heart attack. It reads as follows: Following my recent episode in New York City with my heart attack and being admitted into Lenox Hill Hospital and seeing myself go through the rigors of intensive care, I am very happy to say that I have made a full recovery. Thanks to the superb team of doctors, specialists, nurses and care staff. I am so glad to say I am up and running again.
My tour manager Brian Lowe and my assistant Chantal Thomas were directly instrumental in saving my life and to whom I cannot thank enough. I also want to thank every single friend and fan who has been supporting me throughout this ordeal. I remain grateful especially to my Bauhaus bandmates . xxx Peter.
Bauhaus vocalist Peter Murphy suffered a heart attack on Aug. 13, shortly before a gig at New York City's Le Poisson Rouge. Murphy remains in the hospital after having two stents placed in his right coronary artery.
Murphy was in the middle of a NYC residency spread across 12 nights. Each gig was crafted for a different theme or solo album, ending with two straight nights of a tribute to David Bowie. On the eighth day of his residency, Murphy was rushed to a local hospital due to shortness of breath.
"Mr. Murphy was admitted for treatment of a myocardial infarction, had two stents placed in his right coronary artery, and was started on medications to manage his heart condition. He remains in the hospital for continued monitoring of his condition," says Lenox Hill Hospital cardiologist Jason Song.
Murphy's family adds, "We would like to thank the fans for their undying support and hope that Peter will be back onstage with a refreshed heart, stronger than before!"
The four remaining shows will be postponed to later dates, soon to be determined. "All of us at LPR are devastated by this news. Peter's performances and presence over the past twelve days have been amazing - both onstage and off. We wish Peter a swift and full recovery and look forward to his successful return to LPR," the venue states.
We'd like to send our best wishes to Peter Murphy and his loved ones. Here's to a full recovery.
Top 80 Hard Rock + Metal Albums of the 1980s