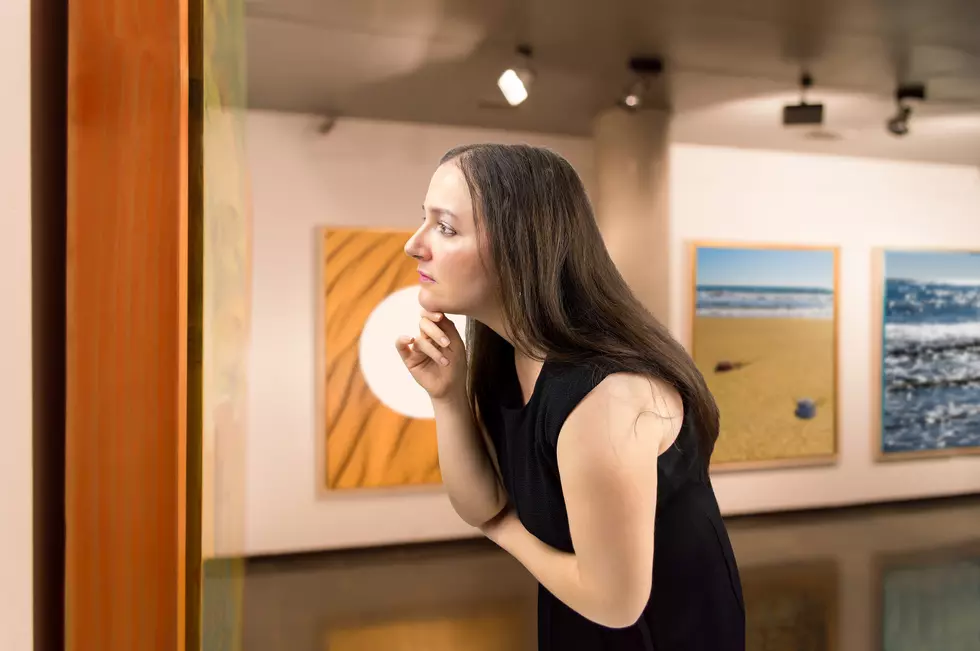 Spectacular Array of Art to be Auctioned at Missoula Museum
Image courtesy of Getty Images, Manuel-F-O
To put together such an impressive quantity and variety of pieces like this in little old Missoula, Montana? Not an easy task.
Yet, at the same time, part of Missoula's cultural allure is the expectation that successful displays like this can be assembled. And again this year, the Missoula Art Museum does not disappoint. See for yourself starting Friday, January 6.
The Missoula Art Museum will be displaying more than 70 artists at January's First Friday event in downtown Missoula. The artwork has been contributed for the museum's annual benefit auction. The exhibit runs from January 6 to February 2.
Anna Wilson with the museum tells us that they will will reveal artworks available for purchase in the 2023 art auction and will honor the artists who make this annual benefit possible. The public is invited to celebrate with live music by The Mighty Travis on First Friday from 5:00 to 8:00 PM.
As a part of the First Friday auction art exhibition opening, bidding will open on more than 60 items in the silent auction. Supporters of the museum will be back in the University Center Ballroom on February 4 for a live auction of 20 works of art. The live auction event features cocktail party-style dinner and live music. Individual tickets and tables are available for sale. Auction sales help support Missoula Art Museum's many endeavors. They'd love for you to get better acquainted and learn more about membership and the benefit auction here.
Artists have contributed paintings, sculptures, fine art photography, and ceramics. Even if you're not necessarily a collector or art aficionado, the exhibit is definitely worth viewing.The Missoula Art Museum is a fully accessible, free public museum featuring eight exhibition spaces, a library, and an education center in the heart of Missoula's historic downtown.
LOOKING BACK: Photos of Missoula and How It's Changed
Check out these photos of how Missoula has changed over the past decade.
20 Impressive Features at the New and Improved Missoula Airport
Missoula's new airport will include large windows for loved ones to watch planes depart and arrive, and the only escalator on this side of Montana! Plus, a keggerator system for the Coldsmoke Tavern.