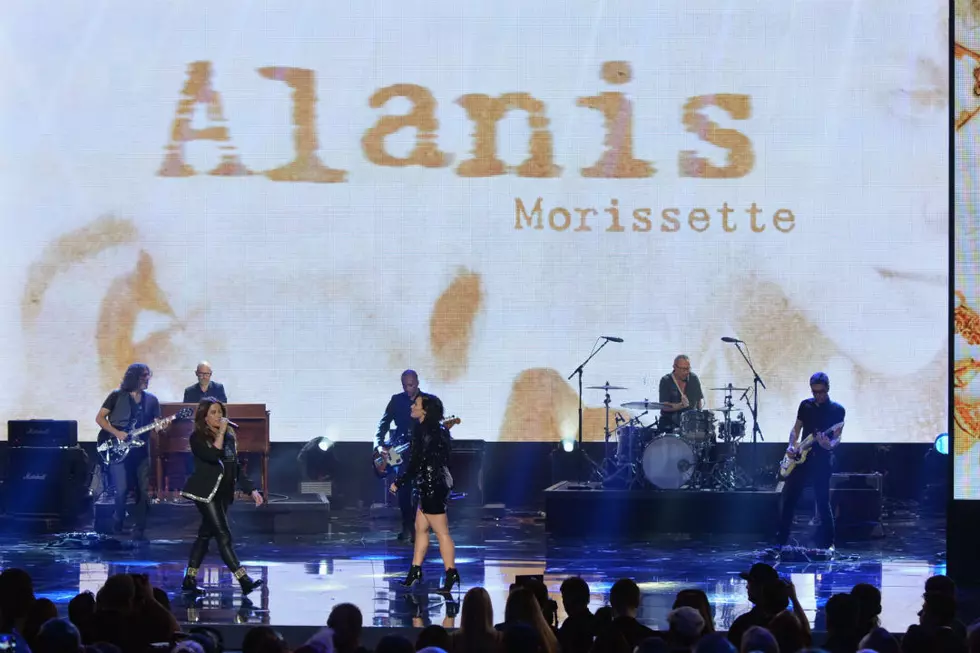 Perfect: Alanis Morissette's 'Jagged Little Pill' Is Becoming a Musical
Kevin Winter, Getty Images
Calling all Mr. Play-It-Safes and Catholic School Girls: An Alanis Morissette-themed musical is taking shape, and Jagged Little Pill's gonna leave you head over feet.
The show, which Diablo Cody will write in honor of Morissette's iconic 1995 album, is set to make its debut in 2018, according to The Hollywood Reporter. It will chronicle a "modern, multigenerational family and their complex dynamics, touching on issues of gender identity and race" and include renditions of some of the Jagged Little Pill's songs as well as melodies borrowed from other albums released throughout Morissette's career.
"This team that has come together for this Jagged Little Pill musical is my musical theatre dream come true," Morissette said in a statement. "The chemistry between all of us is crackling and I feel honored to be diving into these songs again, surrounded by all of this searing talent. Diablo and [Director] Diane [Paulus] are already taking these deeply personal songs that are part of my soul's marrow to a whole other level of hope, freedom and complexity."
And Cody, whose writing credits include Juno and Jennifer's Body, said that she can't wait to capture the mood of one of the '90s' most identifiable collections of music.
"I am so excited to tell a modern story through these iconic songs. Alanis's music is full of powerful narratives that lend themselves organically to this process," she said, while Paulus noted, "Jagged Little Pill defined a generation and yet the raw, emotional honesty of Alanis' songs feels more needed now than ever."
Jagged Little Pill went on to sell nearly 15 million copies and earned Morissette five Grammys, including Album of the Year.
Artists With Famously NSFW Videos: